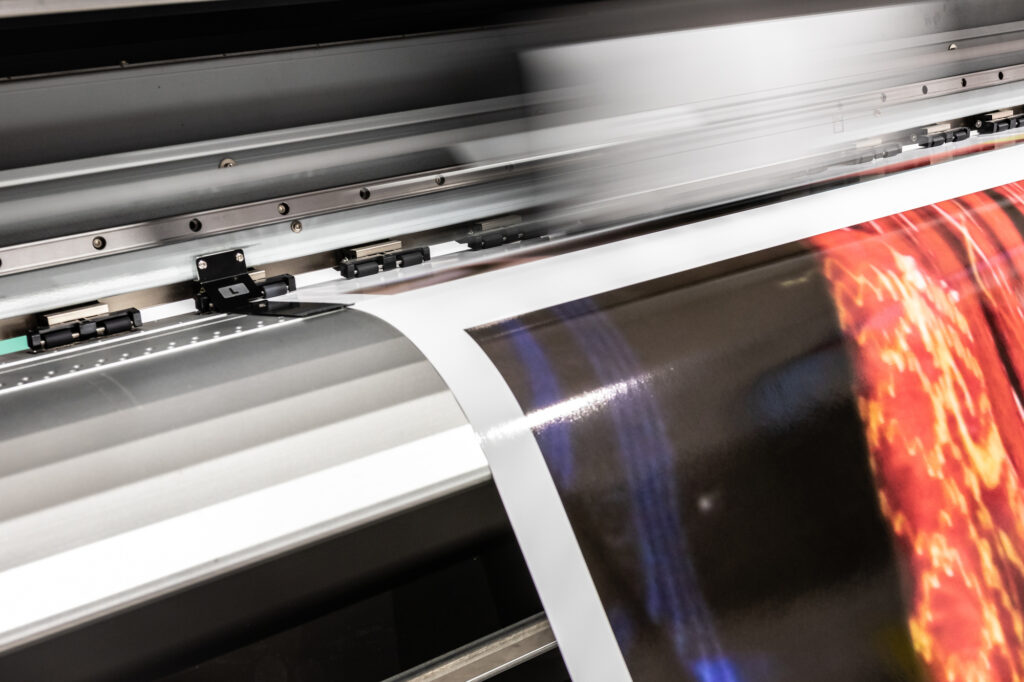 With there being almost 10,000 registered printing businesses in the UK, there's no shortage of choices when it comes to finding professional printing services for your company.
However, you shouldn't just pick the first one you come across. Not all businesses are created equal, so you need to make sure you're making the right choice for your business.
This is the ultimate guide to sorting through your printing service options and choosing the right one for you.
Look at Reviews
Looking at reviews is crucial to hiring any service. There are two main ways you can find them:
Through client testimonials on their website
Third-party reviews on Google, Yelp, Facebook, etc.
Client testimonials are often handy because you don't have to go searching — but for more balanced reviews, check Google. These are usually left by neutral third parties and companies can't only choose to show the good ones, so you'll get a clear picture of them.
The printing company you go with should have a good overall star rating, and you can also dive into the high and low reviews to see what they did well and what clients weren't satisfied with.
Check Out Their Website
Don't just look at client testimonials on their website — consider the website as a whole. Printing businesses should have a neat and clean website with easy options for ordering and contact information clearly listed. If their website is very basic and information is lacking, there are plenty of other options you can go with.
It doesn't need to be the most impressive site in the world, but it does need to lay out the information you need.
Ensure They Have Experience and Knowledge
Because the printing industry is so large in the UK and across the world, you need to make sure the company has good knowledge and experience. This will help them give you advice if you need to contact them asking about options and if anything were to go wrong, this reassures you they can fix it.
Better yet, if they have experience and knowledge, there's a much lower chance of things going wrong in the first place!
Consider Their Options
The best professional printing options will have different choices when it comes to paper and ink. Some business material may be suited for a glossy poster style, others a more mat finish — and so on.
If it's important to you, you can also ask about greener options. 81% of Brits are trying to help tackle climate change any way they can, so choosing a more sustainable option is always admirable.
Consider Their Communication
If you do need to contact the company before you buy (with questions, etc.) then consider their communication style. While the best printing companies will be busy fulfilling many orders, they should still have the manpower to get back to potential customers within a reasonable timeframe.
It's not just about how quickly they get back to you, but the level of customer service. If they reply in seconds but seem short, snappy, or rude, then they may not be the best company for you. They should be warm but professional, ready to help you out with your order without making you feel judged or condescended.
If you don't contact the company beforehand, then consider the communication throughout the order to see if you would use them again. Did they ship on time or keep you updated with any delays? This can be helpful in deciding whether to jump ship next time you need printing services.
Ask About Delivery Time
Before you even place an order, ask about the delivery time. Many businesses have urgent printing needs and need to get the materials the next day or within a couple of days so, if this is you, you need to make sure you're going to get everything when you need it.
You can also ask what the chances of things being delayed are and how they send the materials. Royal Mail, for example, doesn't have guaranteed delivery times if you send First Class, so make sure the materials are sent via a method that will get to you the next day if that's what they promised.
Consider the Quote
The dreaded quote is what every consumer hates to hear when purchasing a service. That's why it's important to acknowledge it before you decide on a company and decide where to go.
However, you need to consider the quote along with everything else. A lesser-quality printing service that ships in five to seven business days is obviously going to cost less than the high-quality printing guaranteed to get to you the next day. Ultimately, it's about weighing up the quote and your needs to make sure that it's not only within your budget but has everything you need out of printing services.
Pick the Right Professional Printing Service
Picking the right professional printing service can be a little daunting. Your business is important to you and you need to make sure that the services you're using will give you what you want for a reasonable price and in the necessary timeframe.
Don't worry. As long as you look at reviews, ask all the questions you need to, and understand the services offered, then you can't go wrong in making your decision.
Need printing services? Contact us today at Hippo Printing for reliable next-day services and more. We lead the way in shipping time, quality, and breadth of services.