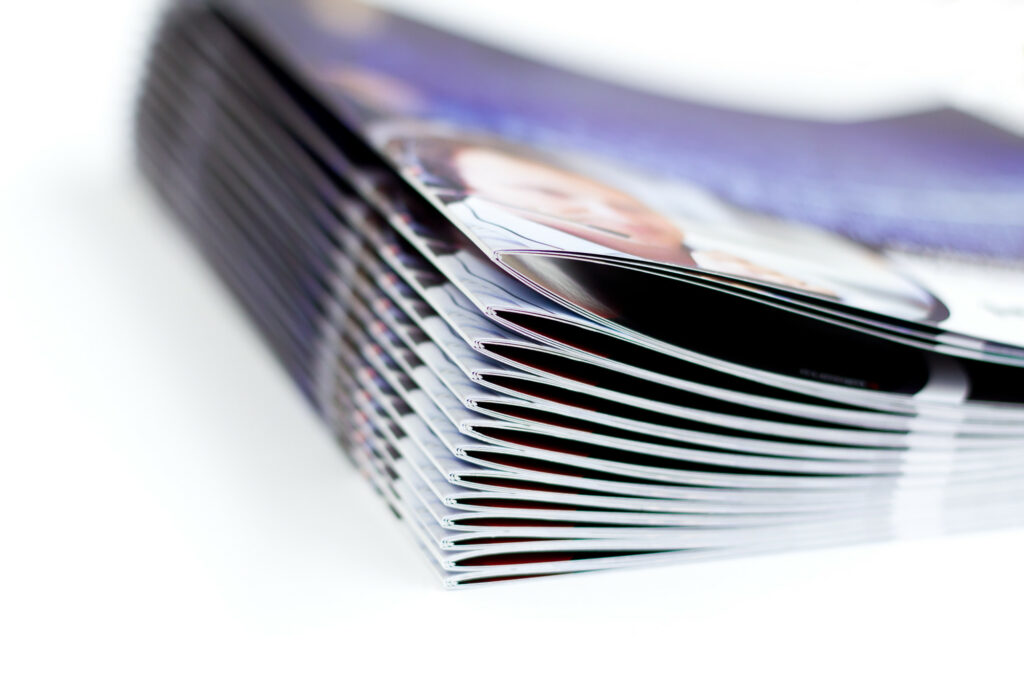 There are less than twenty-four hours until your big impromptu event. You don't have any promotional materials or even a printed event itinerary, what do you do?
A) Panic and host a subpar event
B) Use Hippoprint's next-day printing service for all of your printing needs
Hopefully, you went with "B" as your answer of choice. With Hippoprinting it's never too late to get your next-day prints. In this guide, we'll share with you the benefits of next-day printing as well as some services featured in next-day printing services.
Keep reading below to learn all about printing for your last-minute event.
What Is Next Day Printing?
Next-day printing is a Hipporprint service that enables you to order printed materials in as little as 24 hours. This feature is incredibly beneficial if you are partaking in or hosting a last-minute event or realize at that last minute that you are short on event supplies.
Events spring up all the time, and with this service, you can order just what you need and nothing that you don't. Hippoprint is the 1st provider of this service in Britain. The Hippo guarantee promises that materials will be printed and delivered straight to you on the next business day.
How Does It Work?
Next-day printing is really simple and can all be accomplished from your laptop. Below are the steps to order next-day prints from Hippoprint:
Browse the selection of fifteen different products that qualify for next-day printing
Select your product
Determine which features of your product you would like, and choose accordingly (i.e. size, gloss or matte, quantity)
Upload your artwork according to the product dimensions and pay attention to bleed space
If you have trouble configuring your artwork, make sure to contact support or review the Artwork Help tab
Once your artwork is uploaded complete your checkout
Enter your delivery address
Get your prints straight to your door the next day
What Materials Qualify for Next Day Printing
There are fifteen different materials available for next-day printing with Hippoprint. If you have more time on your hands, seven unique products qualify for speedy one-week printing too.
Below are some of the most commonly ordered next-day printing products for events. Keep reading to learn how you can incorporate them into your immediate needs.
Business Cards
Business cards are a necessity for any event. Rest assured, this old-fashioned way of exchanging information is never going out of fashion. If you randomly discover an upcoming tradeshow, you'll need to take business cards with you to connect with suppliers and buyers.
Or maybe you got invited to a last-minute interview. Order the next day's business cards and save the extras for future interviews and networking opportunities.
Flyers
It can be hard to find people to attend a last-minute event. Not everyone you know is available. The best way to spread awareness of your upcoming event is to post flyers near the event space itself.
If this is a public event, passersby can take note of your flyer and event which will foster more attendees in the end. Flyers can be used on traffic poles, information boards, in offices, cafes, and more.
Posters
Posters are especially useful for the day of your event. Running an event in an unfamiliar space confuses. People get lost or can't even find the event.
Avoid these headaches by strategically placing event posters to acknowledge and guide incoming guests. Posters are useful to keep your event well branded and more organized.
Booklets
Speaking of organization, you can't have an event without an event schedule. Booklets make the ideal canvas for documenting your event program.
You can include a run-through of the itinerary and use the additional pages to talk about the different speakers, performers, or other relevant figures.
You can also use booklets as an event souvenir or brand book. Include a call to action such as a social follow, purchase, QR code, or donation.
Folded Leaflets
These leaflets also can serve the same purposes as a booklet. They are thinner so they're ideal if your event doesn't require much detail in terms of schedule.
Leaflets also make great information pamphlets. Maybe you ran short for your next tradeshow or career fair. Ordering folded leaflets can save the day and make sure your booth is well stocked with tangible information for attendees to take with them.
Menus
Sometimes your last-minute event involves a delicious feast. If this is the case, you'll want a menu to amplify the experience.
Menus also are extremely important in today's world with so many food allergies and intolerances. You can use your menu to denote allergens.
Roller Banner
Even the larger-than-life roller banners at Hippoprint can be printed the next day! Most printing servers take days or weeks to print these. Roller banners are huge standing vertical banners with weighted feet that draw in the eye from afar.
They can help you stand out in a crowd of businesses. Or place the roller banner at the door of the event to help people know they are in the right place.
What Is the Cutoff Time for Next Day Printing
The cutoff time to order next-day prints is 3 pm on Monday through Friday. This will ensure you receive your print the next working day in time for your event.
Sometimes Hippoprint can make exceptions past the cutoff time, but make sure to give us a call at 01924 367 003 to double-check if we can fulfil your next-day printing requirements.
It's Never Too Late! Use Next Day Printing for Your Last-Minute Event
Planning for a last-minute event is overwhelming, but you don't have to get there alone. Leave the material printing to Hippo print so you can focus on all the other organizational needs for your upcoming event.
If you want to be extra prepared if you need last-minute prints, order a free sample pack today to view a selection of Hippoprint's most popular styles! Printing materials will keep you prepared and bring your event to life.