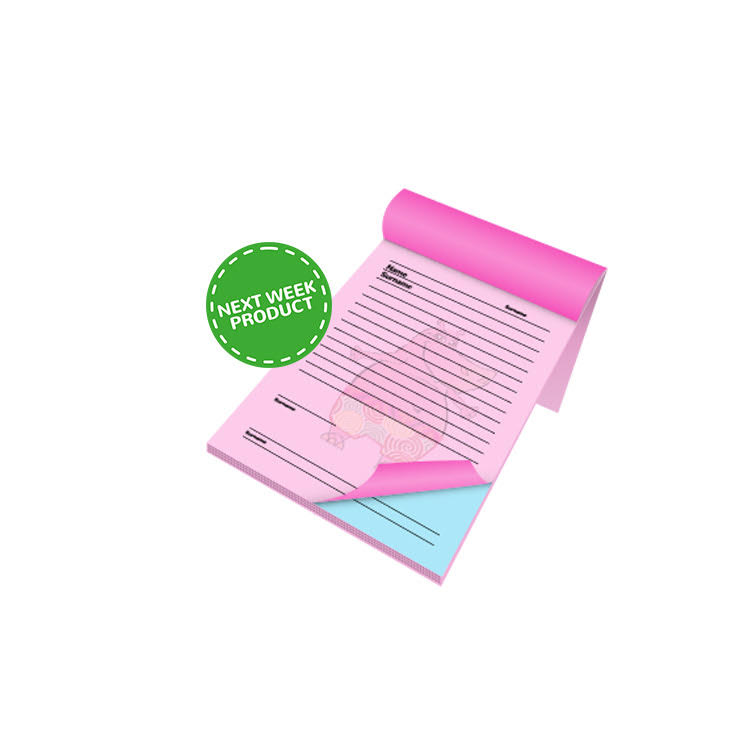 Next Week NCR Sets & Pads
NCR stands for No Carbon Required and is the modern equivalent of the old carbon paper used for producing duplicate and triplicate sets for purposes such as invoice pads, receipt pads, order books or proof of delivery sheets.  These are cost effective ways of keeping copies either for accounting purposes or for proof in any potential future dispute.  The sets typically have a white front sheet then one or two identical copies on tinted paper and when you write on the top copy it copies through to all parts.  Sets can have sequential numbers printed on them starting at almost any number you want, so if ordering something you have had previously and you want to maintain the number sequence then make sure you specify the lowest starting number for us to continue from.  Hippoprints NCR sets are printed on a white paper front copy, bottom yellow tinted paper and if it is 3 parts, a middle pink tinted paper. You can choose to have your sets printed in almost any pantone colour.
You can receive these in the following ways:
Fan apart NCR sets – these are loose sets just glued into individual sets.
NCR pads – these are sets glued together in 50's with a backboard, front cover and a writing shield. All parts of the set are removed from the pad when it is used.
Don't see what you are looking for, or want something clarifying, then please do not hesitate to contact us .
Free delivery included, turnaround time on next week products is around 5-10working days depending on product and quantity, if you have a specific deadline date, please contact us before placing your order.
There are no reviews for this product.
Only logged in customers who have purchased this product may leave a review.