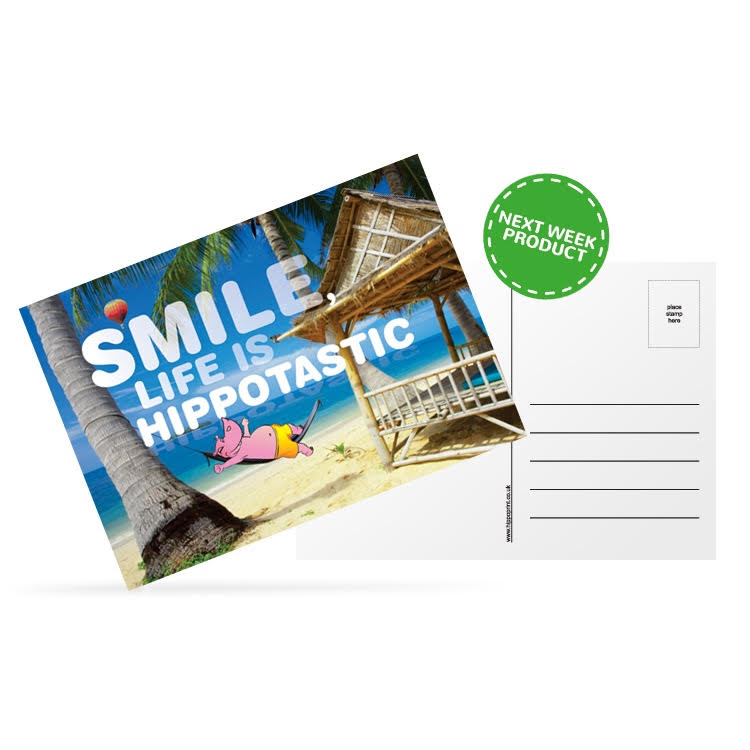 Next Week Greetings & Postcards
Whether you are intending to use these for resale, promotion, gifts or for use yourself, then the quality of Hippoprints bespoke printed greetings and postcards will not disappoint you. Printed onto white 400gsm silk board, these are amongst the best bespoke cards available in the industry. The board they are printed on is suitably thick and has a good rigidity to it, without being overly so.
If you are an artist looking to make some extra money from your work by printing postcards, a museum looking to produce additional revenues from the sale of cards, a hotel wanting to give away postcards, an individual looking to send out a personally designed Christmas card, a business looking to send out event invitations, a couple looking to send out wedding / save the date cards, or any of a plethora of other reasons, then these Hippoprints cards are ideal for you
Free delivery included, turnaround time on next week products is around 5-10working days depending on product and quantity, if you have a specific deadline date, please contact us before placing your order.
There are no reviews for this product.
Only logged in customers who have purchased this product may leave a review.