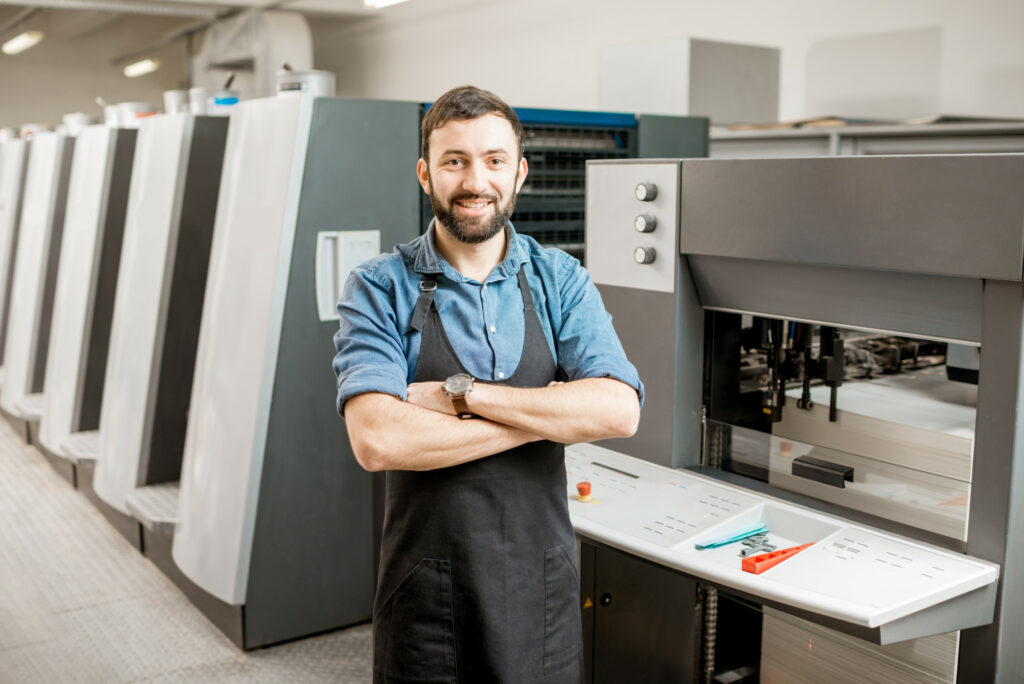 The UK is the fifth-largest producer of printed products in the world. This makes it clear that both inside and outside of the UK, there is a need for printed products. If you or your business are part of this need, you should look into a universal printing company.
But what is the advantage of a universal printing company? How can it help? We'll be exploring these questions and more right here!
Save Time and Money
It is possible to do your own printing. However, doing so requires time and money that you wouldn't have to spend otherwise.
If you do your own digital printing, you need to purchase the equipment to do so. This can cost hundreds of dollars just on printers, not to mention the cost of ink and printing paper. By the end of a simple job, these costs will all add up and may inflate the cost of the job to ridiculous levels.
Meanwhile, a professional printing company has already purchased the printers they need. Plus, they purchase their materials in bulk, which you would likely be unable to do. Together, these factors significantly cut costs.
When dealing with a professional, you also have the advantage of knowing the cost before you jump in. They will be able to provide you with a quote that tells you what you will end up paying based on what you need to be done. If you print on your own, you may encounter unexpected problems or costs that will swing your budget in unfortunate ways.
If you do your own printing, you will also need to invest a good deal of time into the venture. You'll initially have to spend time researching printers and learning about the process. Then, you'll need to spend time loading, calibrating, and watching the printers each time you have to print something.
With printing services, you just have to place your order and wait for it to arrive. All the time and energy you would have spent on the project can now be shifted to something better.
In fact, with Hippoprint, you can get next-day service. Simply order your product by 3 pm Monday – Friday, and get your order the next business day.
Professional Quality
When you work with a professional printing company, you can have a better quality product. You are relying on their resources and expertise to do the job.
Professional printers have access to the best equipment and materials out there. So, when they produce something for you, they are producing it at a quality level you probably would struggle to achieve with a small-scale printing operation.
They also have a lot of experience in the field. A printing company knows how printing works, how to make it effective, and how to do it right. This produces a final product that looks good and is free from errors.
A professional printer may even be able to help you with whatever you need. Their experience allows them to know what works and what doesn't. So, a collaboration with them may create something better than what you could have created on your own.
Streamlined Service
The reasons we've discussed so far have explored the benefits of printing services in general. However, there are reasons a universal printing company is a better option than any old printer company.
A universal printing service will be able to handle most jobs that you throw at them. Whether you're working on business cards for employees, menus for a restaurant, or a banner for a presentation, you can order from a single place. If your printing needs are diverse, this can be a key benefit.
Having these options available saves you time and energy. Knowing that a single company can handle your needs means that you don't have to hunt down a different digital printing company for each project. Instead, you can go straight to a company that has already proven itself to be reliable.
Even if you were able to find different companies to handle these different needs, managing them all would be a hassle. You would have to remember which companies get which jobs and juggle emails between all of them. In the end, you would be wasting an unfortunate amount of time just on management.
The average office worker receives around 121 emails per day. Dealing with multiple printers will only add to this amount. Dealing with one printer could end up reducing it.
Building a Relationship
Being able to rely on the same company over and over again has advantages. Eventually, you are able to build a relationship with the company, which helps both sides.
Part of this comes from consistency. You know the company you are working with and they know you. This allows you to know what to expect and them to anticipate what you want.
This consistency is very important. If you need something printed on a deadline, you may not have enough time to have it reprinted. However, you know that a company you have a relationship with will complete the job in a way that will not need reprints.
Another benefit of sticking with the same company is that it reduces the amount of work you will both have to do. If the printing you do often uses the same logo or design, you will have to submit the logo or design to the printing company. Sticking with that company means that they have access to your commonly used designs whenever you need them, preventing you from having to resubmit them over and over again.
Why You Need a Universal Printing Company
A universal printing company can be a big asset. Using one can save money and time while increasing the quality and consistency of the final outcome. Starting with one right now can even help you start a relationship that will last.
If you are looking for universal printing services, make sure to contact Hippoprint.