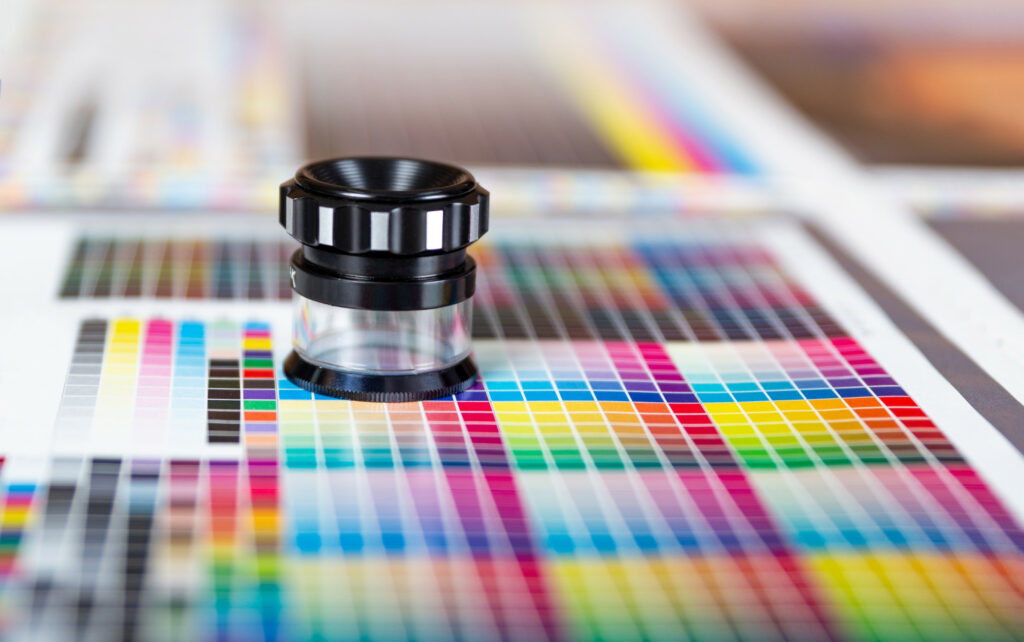 Even with the rise of digital alternatives, the UK print services industry continues to soar high. It boasts an estimated market size of slightly over £9.1 billion.
Many industries drive the print service sector in the UK. However, small businesses are arguably some of its largest customers, this is because these enterprises have a high demand for cost-effective document production and business promotion material.
Unfortunately, running and maintaining an in-house printing operation can be expensive. As a result, outsourcing your printing needs to a printing company is the next best option.
Below is a quick breakdown of the benefits of doing so!
Eliminates Quality Issues
When running a business, your documents must always have a professional appeal. Potential clients may use your brochures or business cards to measure the quality of business you provide.
As a result, you cannot afford to print poor-quality promotional materials. Fortunately, a next-day print service provider can eliminate your quality concerns, these companies are well-equipped to provide high-quality printouts within a few hours.
Fulfilment of Fast Orders
Urgent printing needs can arise at any time in a business setting. Maybe a business event has popped up that you didn't expect and aren't prepared for, where you'll require business cards and brochures as a promotional handout.
You may sometimes want to surprise your customers with last-minute gifts or season greetings cards. For instance, maybe the New Year is around the corner, and you want to put a smile on your client's face.
With increased business competition, you need to put out your brand promotion material quickly. But facing the issue of quality and volume, this could be a tremendous challenge.
Luckily, this is a problem that you can eliminate by working with a print service company.
Boosts Productivity and Builds Capacity
As a small business owner, you might be unable to keep up with your printing needs. At times, this could be due to a capacity issue.
For example, you may need business card printing services or art printing for your marketing campaign. You might require a high turnover within a short period in certain circumstances.
A 24-hour printing partner will ensure that you meet your needs in a day. Whether you require thousands of leaflets or stickers, you can always count on your expert print service provider using their next-day service.
Leaving it to a UK printing company will give you peace of mind if print artwork is not your forte.
Provides a Wide Range of Products
The chances are that the printing needs of your business go beyond brochures and business cards. For instance, you may require booklets, banners, large format printing, etc. Usually, a printing service has the capacity and machinery to provide a wide range of products for your business.
Most small businesses are limited to several printing materials. But print services use a wider variety of materials, this may save you the hassle of looking for a different company whenever you want to print something different.
Cost Saving
We know that small businesses often operate on a small budget, you may think high printing costs are typical but that is far from the truth.
Next-day print services can help reduce your printing budget and improve your print work's quality. With a range of services, you are able to work around your budget to fulfil your printing requirements.
Offers Tailored Services
You will find that the departments of your business have different printing needs. Hence, planning around them can be tremendously hectic. The advantage of partnering with a printing service is that they can provide tailored services.
Additionally, the next-day print service is the perfect backup plan. For example, if your in-house printer breaks down, you don't need to panic.
When it comes to needing documents in a rush, these print services will come in handy.
Environmental Friendliness
Offset printing machines emit a notable amount of carbon emissions. Unfortunately, some businesses depend on this equipment.
On the bright side, print service providers use modern digital machines that produce minimal carbon emissions. Hence, besides getting high-quality printouts, you will also contribute to environmental conservation.
Streamlined Customer Service
Your customers come first, for your business to thrive and stay ahead of the competition, you need to provide stellar customer service. It is the best way to attract loyal & happy customers.
Next-day printing services ensure you meet your deadlines and keep your clients smiling.
Partner with a Competent Print Services Provider
Printing is an integral function in every small business. It can make or break your office operations. It is not the end of the road if you've had enough challenges with your in-house printing operations.
You can always partner with a quick and competent print service and enjoy the benefits we have listed above. At Hippoprint, we offer a range of printing services to our partners. These include next-day printing, next-week printing, and more.
Contact us today, and we will be happy to discuss any potential print services with you.