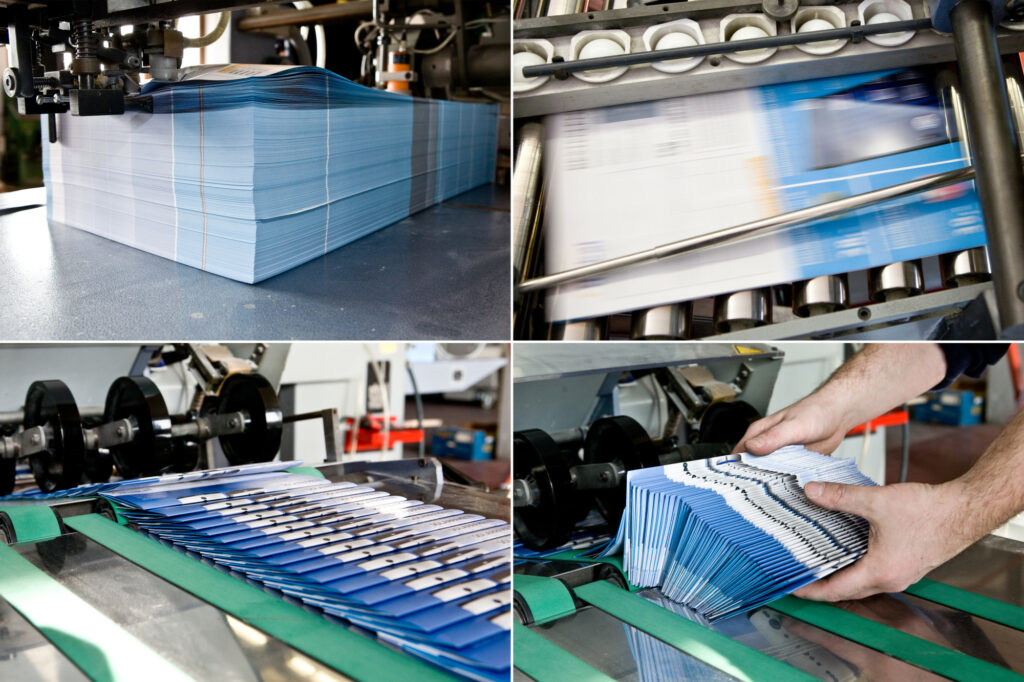 Thinking of investing in print advertising? If so, flyers are your most cost-effective option—as long as you know how to use them.
See, every promotional flyer has two purposes. First, it needs to attract attention through its design. Second, it needs to convert sales by getting the word out about unmissable offers, event details, and so on.
These days, most flyers we see fail to achieve at least one of these goals. Want to do better? Here's how to design a flyer that will present your business in the best light possible.
Don't Forget the Essentials
Prioritising form over function is never a good idea. Before we get into the fun design stuff, consider what your flyer needs to have.
First, the information on the flyer should be concise. Do your best to edit the text content down to the things that matter most. The attention span of a flyer reader tends to be short, so make every second count.
On a similar note, the information needs to be easy to read. Don't be afraid to go with big fonts or speech bubbles. You'll also want to make your contact details and other essential information easily accessible.
Finally, apply a "what you see is what you get" (WYSIWYG) attitude. Giving the reader a visual aspect along with the text is great for conversion rates. For example, if you're selling a product, feature an image of it.
Know the Target Audience
The number one rule of flyer design: know your audience. The more familiar you are with your target customer, the easier it will be to attract them.
Let's say you're advertising corporate services. In this case, you'll want to go with an understated, minimal aesthetic. Leave the bright colours for flyers for another time and use a flatter, calmer design style.
Now, this doesn't mean you can't use any colours outside the black-white-grey palette. That said, one bold colour should do the trick. Teals, yellows, and mint greens tend to be popular choices for corporate flyers.
To avoid having your flyer seem soulless, add visual elements that won't dominate the design. These include simple graphics and stylish, infographic-style icons.
Use the Power of a Smile
There are a lot of factors that go into making a flyer. One factor that often goes underrated is the simple power of a smiling face.
Look at it this way: for many people, a flyer is the first point of contact with your business. Therefore, you need to make a great first impression. That is particularly true if you're advertising services of some kind.
A friendly face is a simple way to achieve this effect. If people who read your flyer decide to research your business, they'll keep that person's face in mind. Think of this approach as putting a face to your brand.
If you go down this route, try to avoid stock photos. Most stock images of "smiling business people" seem staged and soulless. Instead, invest in hiring a professional photographer to take authentic, high-quality photos.
Divide and Conquer
One of the biggest challenges with flyer printing is the lack of space. Most flyers come in A5 or A6 sizes, which isn't much to work with.
An effective way to get around this issue is to use columns to divide your flyer. For best results, avoid newspaper-style columns of the same size. Irregular sections can look striking while maintaining a clean look.
Another way to make a grid is to experiment with diagonal sections. One common trick is to have a diagonal slash in the top section of the flyer. This is a great place for a slogan that won't intrude on the main layout.
The point is, there are a lot of options you can go with here. When you map out your grid and figure out which content goes where, you may be surprised at how much content you can fit on a flyer!
Try a Shape-Based Layout
Speaking of sprucing up your layout, try using shapes to create a modular style. This is great when you have more than one image you want to use.
A shape-based layout on a flyer should look like a modern photo collage. That makes it a perfect fit for showcasing a range of images or products. Shapes also add character to flyer design and can suit many aesthetics.
Depending on your needs, you may want to use a variety of shapes. Most software programmes will give you some default shapes to work with. Try experimenting with them to come up with a unique design.
Also, don't forget that you're not limited to basic layouts. Sometimes, the best way to make your flyer stand out is to use a layered design of a few intersecting shapes.
Add Tech Appeal
One of the main benefits of flyers is that they're a print medium. Still, that doesn't mean you shouldn't add some tech appeal to them.
When you think about it, flyers have a lot in common with apps. Though they aren't interactive, they're optimised for small spaces. As a result, both flyers and apps must present information as efficiently as possible.
In other words, apps can be a good example of eye-catching design. If you're struggling to make your flyer pop, check the digital world for inspiration. Look at the apps you use and find elements that would look nice in print.
These elements can be anything, from a strong colour palette to chunky buttons. The key thing is to add a little modern, tech-inspired charm to a traditional business flyer.
More on How to Design a Flyer
As you can see, creating flyers isn't a walk in the park. Even if you know how to design a flyer, you still need to find the right fit for your brand. That said, following the above tips will make the process much easier.
Looking for professional flyer templates you can customise? Want to take advantage of our next-day flyer printing service? Contact us here—we'll get back to you as soon as possible!