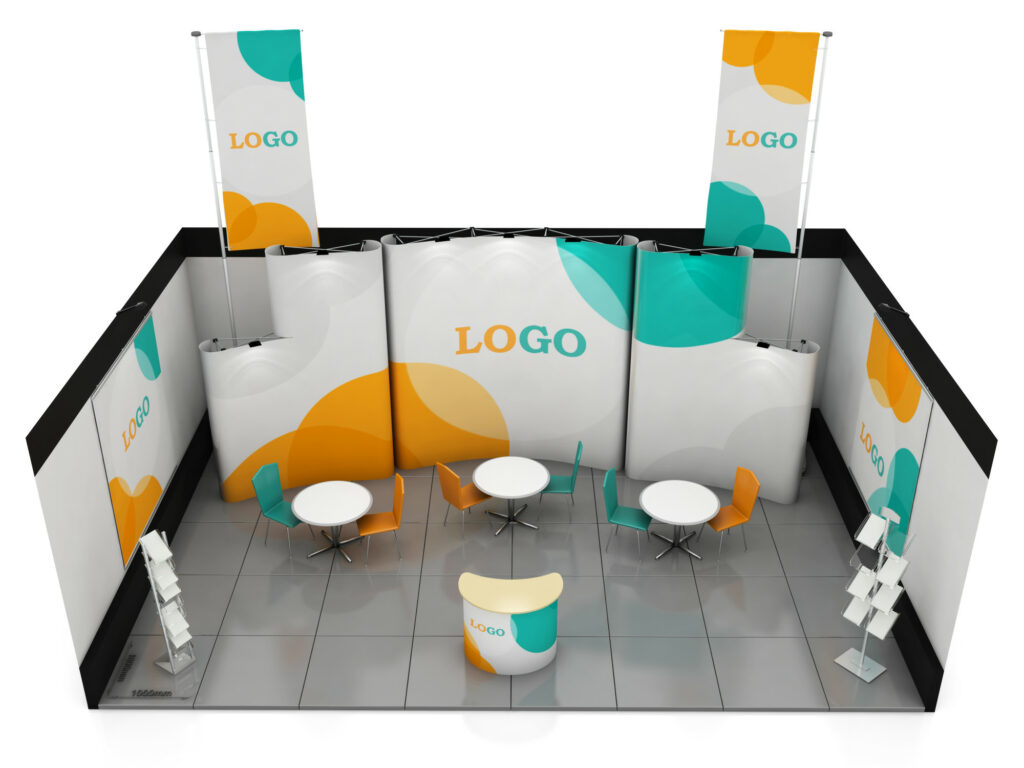 Throwing a corporate event requires a bit of panache.
No matter what type of corporate event you're throwing or attending, you'll want your guests to know who you are. One of the most effective ways to establish yourself at a crowded event is with a great banner.
Event banners are important for setting the tone of a corporate shindig or trade show, but only if they look the part. In this post, we're going to give you a few great banner ideas for your next event.
It can be difficult to settle on a theme or motif for a big event. Keep reading and we'll give you the inspiration you need to create the best banner designs that'll wow your guests.
1. Going Big on Images
One great way to create an eye-catching banner is to go big on one motif or image. Depending on what your company is and does, a specific image or logo can convey a lot, helping you to spread your brand without having to say anything at all.
For example, if you're a furniture builder at an event for local artisans, put a large image of a chair or table on your banner with your business name. This will tell anyone that walks by exactly what you do, so if they're interested in buying custom furniture, they'll stop.
Creating business banners shouldn't be overly complicated. At the end of the day, a good image can be enough to establish your brand at an event.
2. Portraits for Your Personal Brand
Speaking of branding, there's one great way to get your personal brand across on a banner, and that's by putting your portrait on it. If you're a solo entrepreneur looking to get a foothold in the local market, you want people to remember your face and name.
At networking events or trade shows, you're meeting people constantly. Most of the time, you'll end up with a stack of pamphlets and business cards, but after the event, it's troublesome to remember who all of these people were.
If you place a high-res image of your face on your banner, you can rest assured that people are going to remember you. It's a great way to get the conversation started and have people come up to you rather than you having to seek them out.
3. Product Placement
Maybe you're a long-standing business that is trying to sell a new product or service. At a corporate event, your banner can act as a large, eye-grabbing pamphlet for this new product.
Including too much text isn't usually the best move for banner designs, but if you can concisely sum up your product/service, it can be a powerful move. A focused massage can work wonders when you're trying to cut through the noise at a corporate event.
This is a great banner idea for internal corporate events too. If you're celebrating the launch of a new product with your employees, a banner design like this can really set the tone.
4. Highlight a Location
If you're travelling from out of town to a large convention centre, there will be businesses from all over the UK attending. Where your business is based will inevitably be a major talking point during networking conversations.
You can bite the bullet and include a distinctive image from your city or town right on your banner. If you're from Liverpool, it might be the docks or the pier if you're Brighton-based. It doesn't have to be overt, but including something indicating where you do business can be helpful in grabbing people's attention at a busy convention.
5. Attention Grabbing Colours
The colours that you choose for your event banner are of the utmost importance. You can immediately grab people's attention with the right colour scheme, but it has to be in line with your brand identity as well.
When you're deciding on your banner colours, it's always a good idea to consider the psychology of colour. Different hues have different effects on people, so if you're trying to achieve a particular mood, you need to choose the right colours.
For instance, colours on the red spectrum are more fierce – perfect for making a bold announcement on your banner. Colours on the blue end of the spectrum are more calming, which works better if you're making a banner for a mindfulness company.
6. Bigger Is (Almost Always) Better
At a large corporate event, there could be over a hundred vendors, all vying for people's attention. Many of these booths will have banners, so how do you ensure that yours stands out from the rest?
The size of your banner does matter and bigger is almost always better. As long as space permits, you should go with our 10'x2′ banner, which is impossible to ignore. We also offer 8'x2′ and 5'x2′ banners for smaller events.
All of our banners are UV and water resistant, available in full colour, and printed on a 440gsm heavyweight PVC material. If you want the highest quality (and biggest) banner for your corporate event, Hippoprint is the way to go.
7. Minimalism Still Works
It's easy to get carried away with banner ideas, but if you cram your banner with too much imagery and text, you're going to overwhelm your onlookers. Of course, you want to make sure you're getting your message across, but you should also try to do it in a streamlined and attractive manner.
Minimalism is often the best approach for a banner, but it's also one of the hardest things to achieve. Take the time to work on your banner design until it's as concise as possible with messaging and restrained as possible with colour and imagery.
Inspiration for Banner Ideas
These are a few great banner ideas to give you some inspiration for your next corporate event. It's easy to get inspired by different banner designs, but it's not as easy to turn that inspiration into something unique and effective.
If you need a bit of help designing your company banner, our graphic design team is here for you. With years of experience, our team will work with you until you're 100% happy with your banner design. Once you're ready to confirm the design, we can have it printed as soon as the next day.
Contact us at Hippoprint to get a quote for your banner ASAP.